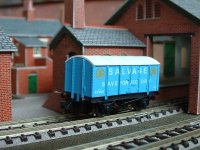 Postage and Packing


Our wagons are supplied in the standard transparent plastic boxes used by Peco and Dapol. The wagon is held securely within the box.
We then package your order so that it reaches you in perfect condition. The wagons are wrapped in plenty of bubblewrap. Orders are normally sent in padded envelopes, except for large multiple orders which are packed in cardboard boxes. Deliveries within the UK are by Royal Mail.

Please make sure you give us your full and correct name & address. We cannot be held responsible for undelivered packages if the name & address details on your order are inaccurate or incomplete.

All wagon prices quoted on this website include postage and packing charges.